Dry Rot Treatment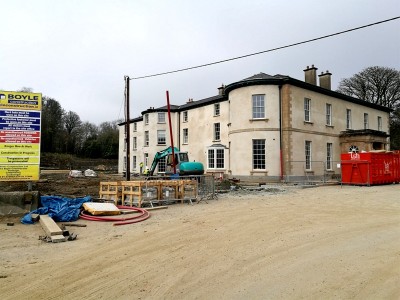 Dry rot refers to timber decay in buildings and other wooden structures caused by certain types of fungi.
Contact
Tirconaill Damp Proofing for identification & treatment of all dry rot & wet rot problems.
Identification and Treatment of Dry Rot & Wood Destroying Fungi
There are two main types of fungal decay of building timber. It is essential to identify the form of decay to ensure that the correct remedial measures are adopted.
Wet Rot

(Coniophora cerebella) Persistent rain water penetration,faulty plumbing or other leakage will cause high moisture levels in wood leading to wet rot.


Dry Rot

(Merulius Lacrymans) This primarily occurs under conditions of restricted ventilation and high humidity. The fungus can grow throughout the fabric of a building penetrating through brickwork,masonry and plaster decaying any timber in its path.
Our Timber Treatment Experts will :
Identify the type of rot.

Find and eradicate the source or sources of dampness.

Determine the full extent of infestations.

Treat adjacent timber which will remain in-situ with Sovereign Clear Wood Preservative.

Always use Sovereign preserved timber for any replacement work.
And in addition for Dry Rot:
Improve ventilation.

Sterilise infected masonry and brickwork with Sovereign Fungicidal Wall Solution.
Damp Proofing & Timber Treatment throughout Ireland
Counties Antrim, Armagh, Carlow, Cavan, Clare, Cork, Derry, Donegal, Down, Dublin, Fermanagh, Galway, Kerry, Kildare, Kilkenny, Laois, Leitrim, Limerick, Longford, Louth, Mayo, Meath, Monaghan, Offaly, Roscommon, Sligo, Tipperary, Tyrone, Waterford, Westmeath, Wexford & Wicklow.
Contact Tirconaill Damp Proofing for an estimate for your property restoration requirements.
E:
info@dampproofingireland.net
M:
087 8410230
The Haugh
Donegal Town
County Donegal
Ireland